The One Pound Vaping Company was founded with one aim: to provide you with premium quality e-liquids at a budget price. Every bottle of One Pound Vaping Company e-liquid is mixed in a hygienic UK production facility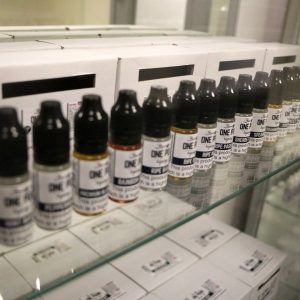 to recipes that have been created, tried and tested in-house by experienced mixologists, whose mission is to create the finest quality flavours possible- but without ever compromising on quality. Our e-liquids are produced in a clean room that has been awarded ISO 9001 certification.
We use only the highest quality pharmaceutical and food grade ingredients which conform to British and European safety standards and are sourced from the UK, EU and USA. Our e-liquids are all TPD compliant, which means they have been thoroughly tested and registered by the Medicines and Healthcare products Regulatory Agency (MHRA).
Our excellent customer service is one of the keys to our success. We despatch orders each weekday (Monday – Friday), until 4pm using Royal Mail.
£1 for a UK made e-liquid that tastes as good as the more expensive options out there makes The One Pound Vaping Company definitely worth a try.